Book more meetings with HCPs
Stop running into closed doors. Find more opportunities and deliver information to HCPs when they need it, even no-see accounts.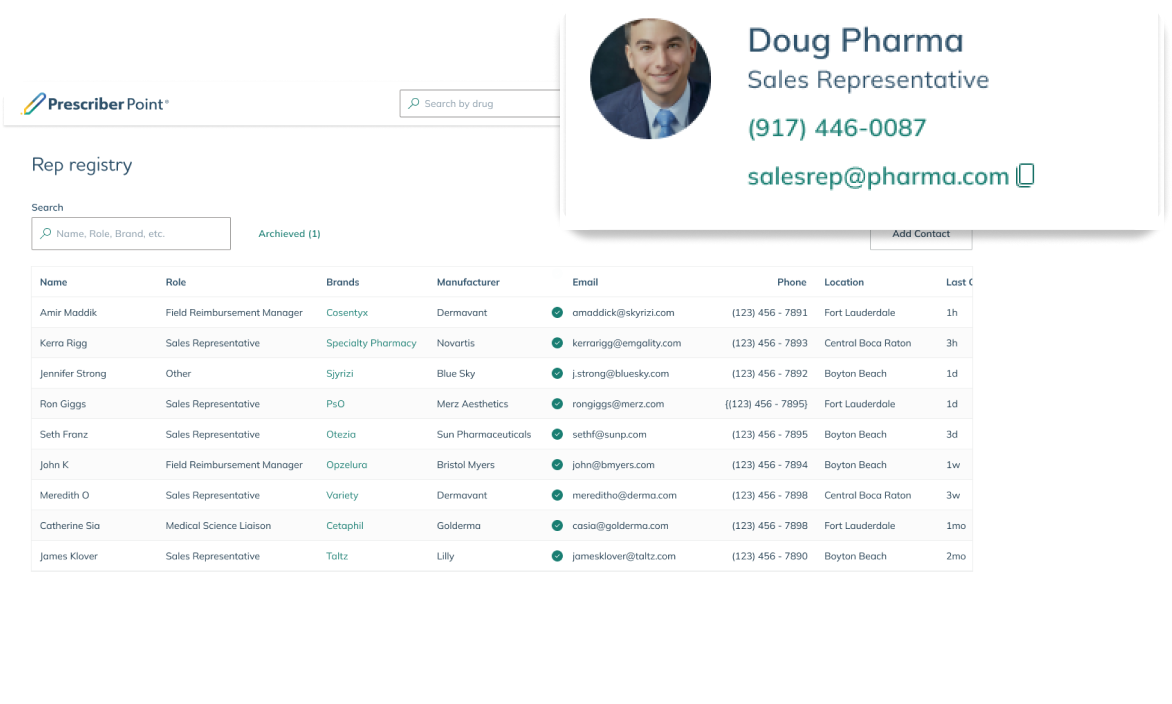 ACCESS MORE PRACTICES
Deliver value HCPs need when they need it
Digital business card
Create a digital business card and leave your contact information directly on your brand page for HCPs in your territory.
Communication and scheduling
Let HCPs call, text, or email you. Enable HCPs to schedule appointments when you're available.
Engagement Analytics
Get weekly reports on HCP engagement with your brand and competitor rep activity in your territory.
RIGHT SUPPORT RIGHT TIME
A pull vs. push model of engagement is better
Healthcare professionals acknowledge that engagement from life experts is necessary to stay up-to-date on breakthrough innovations and critical prescribing information. However, HCPs are getting lost in the communication clutter.
53%
of physicians restrict access to life science companies.
77%
of HCPs are seeing a greater volume of information from pharma companies.
Meet HCPs Where They Are.
Practice implementation or approval not required to use. Works on all browsers.