Activate your field and hub services better
Allow HCPs to reach out to your personnel through the PrescriberPoint platform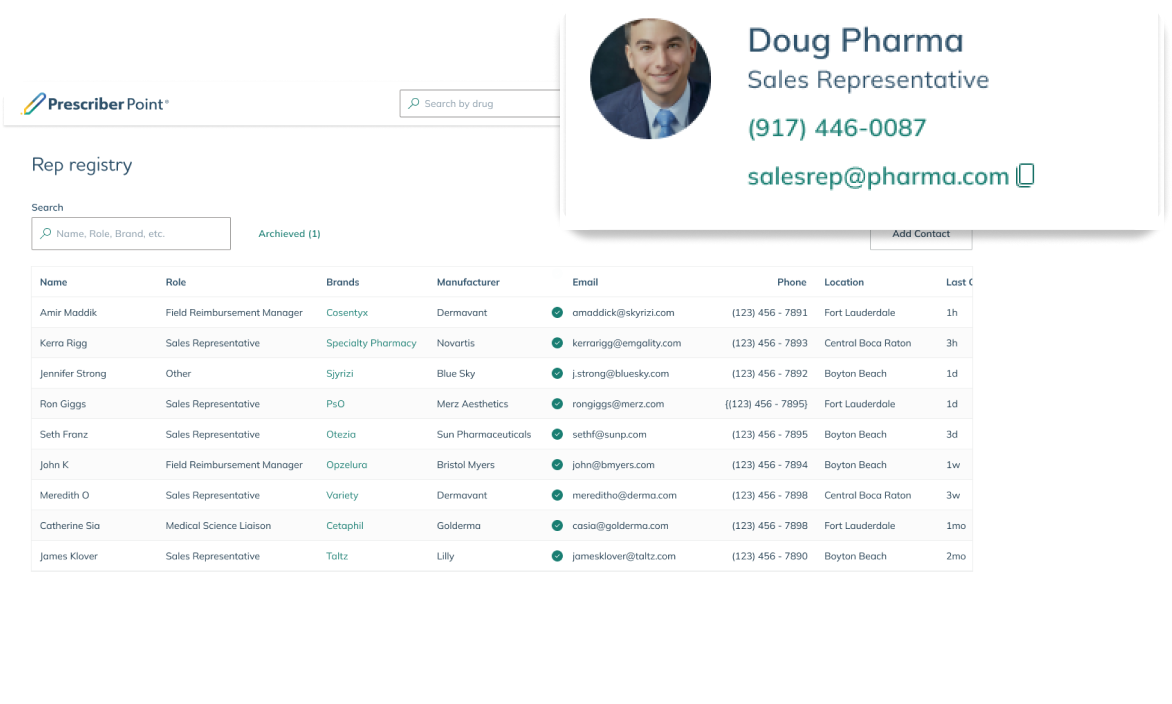 REP ACCESS
Simple connectivity and integrations
Territory alignment files
Publish rep, MSL, and FRM contact information and the territory they represent on your microsite.
Hub services integrations
Provide seamless hand-offs between PrescriberPoint support and your hub services personnel.
Other custom integrations
Build custom integrations to enable other seamless experiences around tasks like sample ordering and medinfo inquiries.
Pull Not Push
A more welcome approach for no-see HCPs
Reaching "no see" practices is challenging with the traditional engagement model. And yet, HCPs and health system administrators acknowledge that "no see" policies are sub-optimal for HCPs as well, as they risk not staying up-to-date on breakthrough innovations and critical prescribing information.
Meet HCPs Where They Are.
Practice implementation or approval not required to use. Works on all browsers.