Drive traffic to your brand page
Use PrescriberPoint's brand activation services to introduce HCPs to your brand content.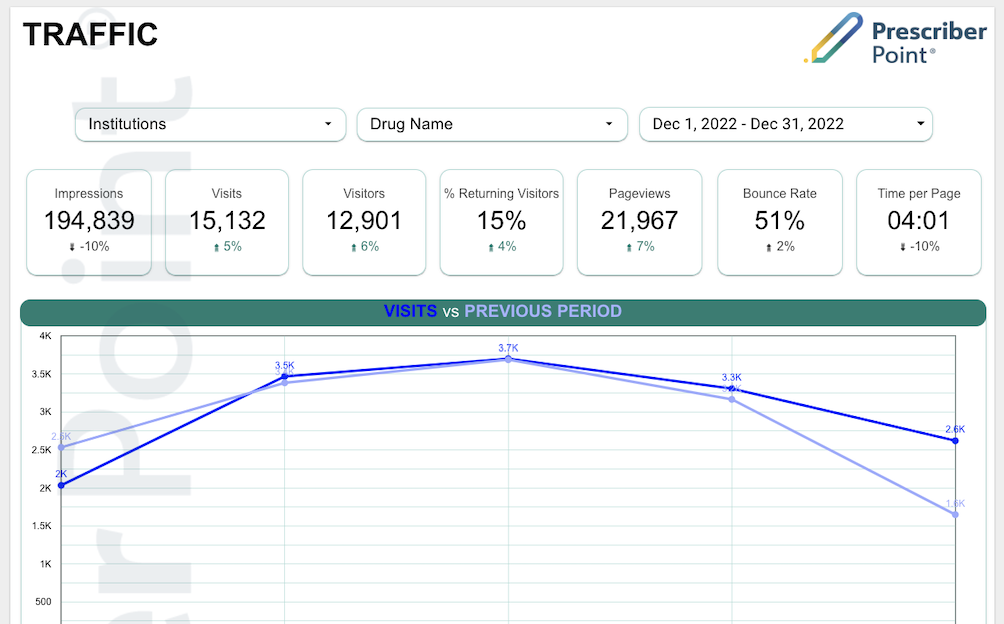 ACTIVATE YOUR BRAND
Your turn-key engagement solution
Digital activation
Leverage PrescriberPoint's digital activation channels to drive awareness and engagement to your brand.
Virtual sales team
Tap PrescriberPoint's virtual sales team to target HCPs of interest with your support-oriented value proposition.
Service support
Let PrescriberPoint handle basic HCP service requests and allow your team to focus on high value activities.
right support right time
A pull vs. push model of engagement
Healthcare professionals acknowledge that engagement from life experts is necessary to stay up-to-date on breakthrough innovations and critical prescribing information. However, HCPs are getting lost in the communication clutter.
65%
of HCPs feel pharma companies have "spammed" them with digital content.
77%
of HCPs are seeing a greater volume of information from pharma companies.
64%
of HCPs agree that the volume of digital communications they receive from pharma is too great.
66%
of HCPs agree that the volume of meetings they are invited to join is greater than they have time for.
Meet HCPs Where They Are.
Practice implementation or approval not required to use. Works on all browsers.